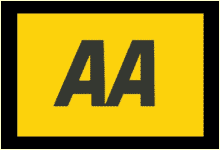 Why was I not surprised when I read
this story
today.
How somebody had the gall to actually tell Mr Douglas that his father in laws membership had expired the minute that he popped his clogs, just belies belief.
Thankfully the AA has apologised profusely to the family and I am pretty sure someone's head is rolling within the great Automobile Associations halls today.
As a member of said association, I am of the understanding that membership is renewed on a yearly basis, so therefore, unless his membership was up for renewal that day (highly unlikely), he was all paid up and they
should
have complied with the families wishes.